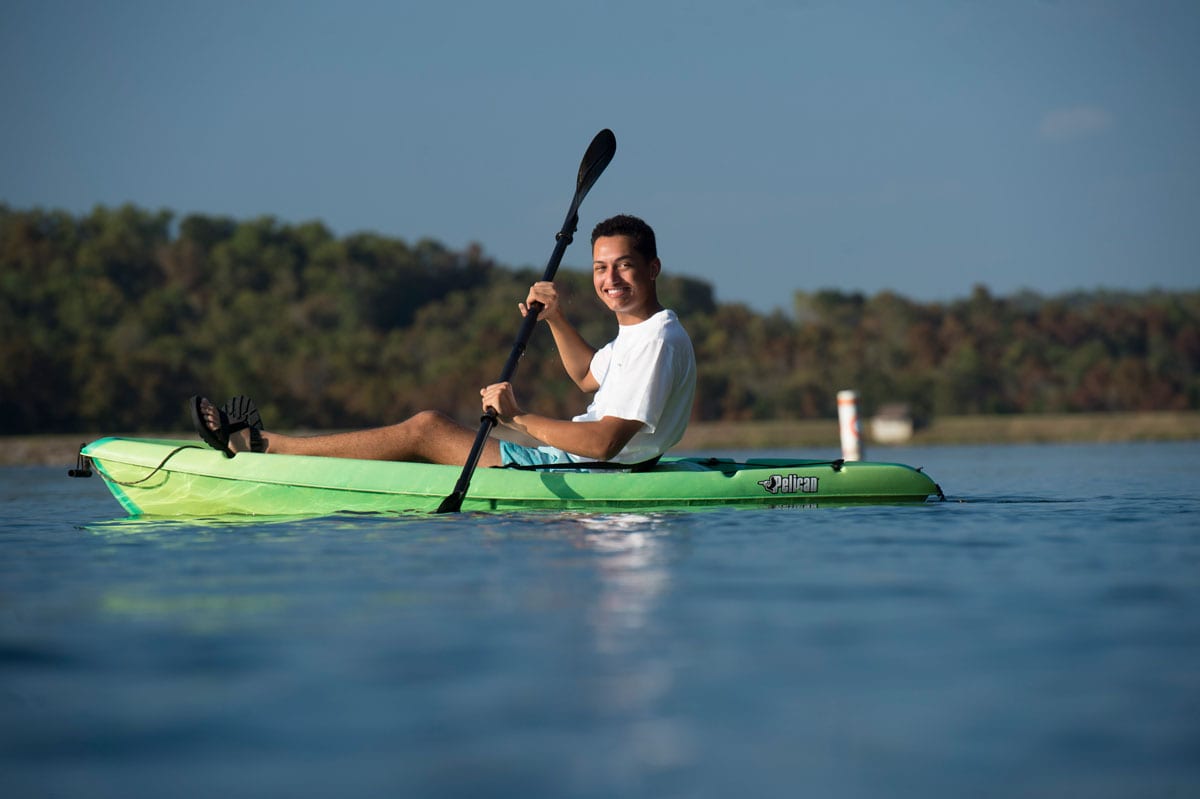 7 Beautiful Lakes
Nothing beats jumping into a cool refreshing lake on a beautiful summer day. In Cherokee Village you have your choice of not just one or two lakes, but seven different unique bodies of water! The lakes of Cherokee Village range from smaller, intimate lakes like Aztec, Cherokee and Navajo all the way up to Lake Thunderbird that boasts over seven miles of shoreline.
Great Fishing
All seven lakes offer great fishing (our lakes are stocked annually) for catfish, crappie, large-mouth bass and big bluegill. Lake Thunderbird and Lake Omaha are large enough for water skiing and pulling inner tubes and floats.
Boat Rentals & Marinas
There are two marinas and both offer slips to dock your boat or you can rent a boat. At Lake Thunderbird Marina you can rent Deluxe (90 HP) or Super Deluxe (115 HP) pontoon boats perfect for skiing, tubing and fishing. Contact Thunderbird Marina (870) 257-3240 for more information. They are located at 165 Iroquois Drive. They are open 8:00 am to Sundown (in season).
Stress Free Boating
The lakes of Cherokee Village are reserved for the private use of residents and guests. That means you can enjoy a beautiful day on the lake fishing, swimming or just enjoying the water in a tranquil, relaxed setting. Property Owners and guests can access Gitche Gumee swimming beach (open during summer season) on Lake Sequoyah.