CHEROKEE VILLAGE, AR – Grab your lederhosen and your favorite beer stein! The Spring River Innovation Hub is pleased to host an Oktoberfest celebration at the Spring River Innovation Hub in the Cherokee Village Town Center (next to Post Office) on Thursday October 25 from 4:00 to 7:30 pm.
The event will include a selection of German and craft beers for purchase, cider and German food prepared by Chow on the Square along with live music.
The community is invited to come out and enjoy fellowship along with the beautiful fall weather. All proceeds from the event will benefit the operations of the Spring River Innovation Hub.
This event partners with the Arts Center of North Arkansas who will hold their final Music at Center Stage live performance with musician Mike McLeod starting at 6 PM.
Other Oktoberfest sponsors include Century 21 Wright-Pace Real Estate, Chow on the Square and American Land Company.
The mission of the Spring River Innovation Hub is to provide a creative culture of innovation and entrepreneurship through an inclusive, collaborative network of diverse resources and opportunities that fosters sustainable small business and regional economic growth. The innovation hub, which serves Sharp, Fulton and Izard Counties, provides one-on-one business counseling, workforce development and small business classes, co-working space and community programming.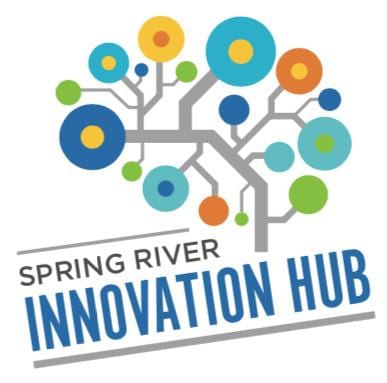 For more information about the event, visit the website: innovatespringriver.org
Questions about the event may be emailed to: info@innovatespringriver.org
This and other news can be found on www.innovatespringriver.org